dal 14 settembre al 12 dicembre 2021
Prevention and management of
international commercial disputes: mediation and arbitration
Scopri il corso
Compila il form per ricevere il programma del corso,
il costo e le modalità d'iscrizione
Il programma è strutturato in forma di master, composto da due moduli. Il metodo didattico combina l'approccio teorico con quello pratico, nell'ottica di consentire ai partecipanti di applicare i più importanti principi giuridici internazionali nell'ambito delle proprie esigenze contrattuali. E' possibile frequentare uno solo o entrambi i moduli, senza vincolo di propedeuticità. Il corso "Prevention and management of international commercial disputes: mediation and arbitration" è diretto a rappresentanti di imprese e consulenti che vogliono acquisire o migliorare i loro skills nell'ambito dell'utilizzo degli strumenti di risoluzione delle controversie internazionali. Tra i temi trattati, la scelta dell'istituzione da adire, dello strumento da utilizzare e le tecniche per trarne i massimi benefici, così come l'esecutività degli accordi raggiunti in mediazione e del lodo arbitrale internazionale.
A chi è rivolto
Il percorso didattico si rivolge soprattutto, ma non esclusivamente, a responsabili di uffici commerciali e contrattuali, responsabili import / export, avvocati e consulenti, che mirano a migliorare le proprie competenze nei rapporti con i partner internazionali e concorrenti.
3 professionisti
Comitato scientifico
I corsi sono ideati con la collaborazione di un board scientifico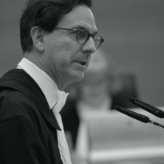 Attila Tanzi
Ordinario di diritto internazionale presso l'Università di Bologna – Alma Mater Studiorum; Associate Member – 3VB Chambers, London, UK, comitato scientifico FIDRA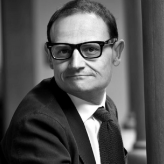 Mario Curia
Presidente e amministratore delegato Mandragora S.r.l., comitato scientifico FIDRA
Michael Mcllwrath
Vice President – Litigation, BakerHughes, comitato scientifico FIDRA
Scarica il programma e i prezzi del corso
Si prevede uno sconto del 50% per le iscritte al registro delle imprese di Firenze. Crediti formativi Ordine degli Avvocati. È stata approvata, dalla Commissione per l'accreditamento delle attività formative dell'Ordine di Firenze, l'attribuzione di n. 20 CF non obbligatori per i partecipanti al corso, così come previsto dalla delibera adottata in data 20/04/2020 dal CNF n. 193 sulla Formazione Continua.
19 professionisti
I relatori del corso
Un progetto di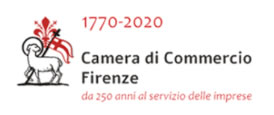 Realizzato da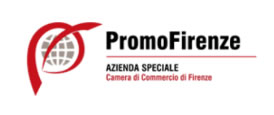 In collaborazione con